Welcome to Gargetter Lifestyle
Your Ultimate Guide to Lifestyle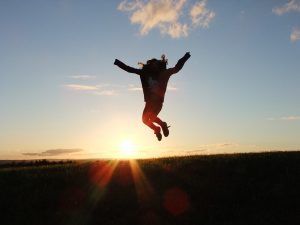 a site dedicated to providing our readers with awareness about their general lifestyle. Here you'd get to know how the process of understanding can be changed in order to lead a better lifestyle, what approach should be taken in order to turn things around in your life which may have seemed otherwise impossible.
THE NEWS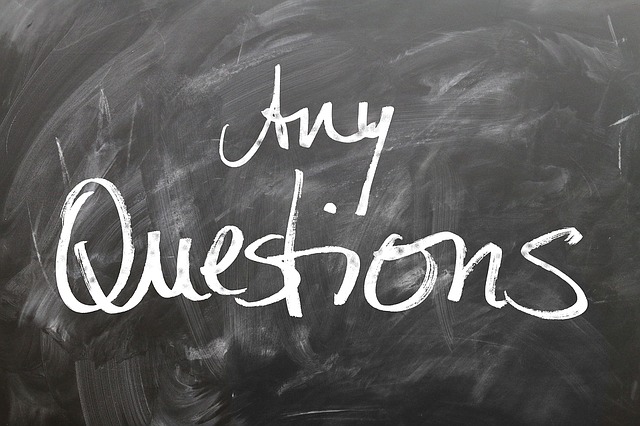 Most people know what an herb is, yet many have not heard of an herb grinder. It is an essential kitchen tool especially for those who grow and dry their own herbs. An herb grinder is a handy little tool that does pretty much what you would think it does. It grinds those leafy herbs down into more refined and evenly ground bits. Essentially you end up with an herb that everyone is familiar with when they purchase those bottles of spices at the store.
An herb grinder is a small and cylindrical shaped kitchen utensil that can be made of either metal or plastic and usually comes in two parts. It consists of sharp teeth in the top chamber that go in either direction so that when the grinder is twisted and turned the teeth shred the herbs. The ground herbs then fall through small holes between the two chambers into the lower chamber. Some grinders also have a third and fourth part that consists of a screen for catching fine particles.
Types of Grinders
Herb grinders can come in various types and styles. There are acrylic, wood, and metal grinders. There are also two-piece, three-piece, and four-piece grinders. There are even electric grinders. Electric grinders are perfect for those who tire of manually grinding their herbs. The two-piece grinder is straightforward and the most commonly used. Three-piece and four-piece grinders are used to separate finer herb particles during the grinding process.
The Purpose of an Herb Grinder
Having an herb grinder in the kitchen is almost a must for those who have an herb garden. Once herbs are dried and need to be stored, they need to be ground for easier storage and use. Grinders simplify and speed up the process. Ground herbs take up a lot less space in the kitchen than whole leaves. Basil, oregano, sage, cilantro, rosemary, parsley, and chives are just a few of the many herbs that can be dried and ground. Combinations of herbs can even be blended into spice jars for use in meal prep. A lot of people also use their herb grinders to grind Marijuana, for this purpose you should take a look at a custom herb grinder.
How to Use an Herb Grinder
Grinding herbs is relatively simple. Remove the lid of the grinder and place the dried herb leaves into the top chamber. Hold the bottom of the grinder with one hand and then twist the lid portion of the grinder with the other hand.
The first tip when using an herb grinder is not overfilling it with herbs. Overfilling it may seem tempting simply to get the job done faster, but this will actually leave you with a mess of uneven and poorly ground herbs. If you desire a more finely ground herb, then turn the grinder upside down while grinding. This technique will result in a finer ground.
Make sure to grind the herbs thoroughly. The easiest way to determine this is feeling for the change in twisting motion. When you first add the herbs, the twisting will have some resistance. The more ground up the herbs become the easier the twisting motion will become.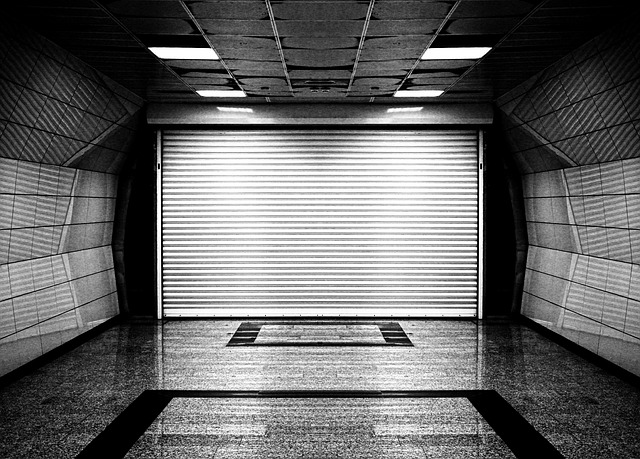 Your garage door works hard for you, and that's why you can't let it go when it's not working properly. Whether it's not opening correctly or there is another problem with the door, you can't leave it unfixed. It protects everything stored in your garage, and it's the only way to get your car in and out of the garage. Parking outside the garage or accessing your belongings from the side door is inconvenient, but do you fix your own garage door or hire someone to do it for you?
Fixing Your Own Garage Door
You could fix your own door, but you must consider your level of expertise. If you are a professional contractor or handyman or you have experience repairing garage doors, there's no reason you can't do it yourself. You save money this way, which is the biggest benefit of doing the work yourself. However, if you don't know what you're doing, if you have another job or a busy schedule, or you aren't sure what's wrong with the door, you're wasting time and money fixing it yourself.
The Risk of Injury
Injuries do occur when you try to fix your own garage door. Thousands of people are injured every year in the United States as a result of DIY garage door repair jobs, and you don't want to become a statistic like this one. Garage doors are heavy, and the injuries they cause aren't always limited to the time you spend working on them. Some injuries occur after you believe you've fixed the door, and the injured party might be your spouse, your children, or your guests. It's not worth the risk of hurting yourself or someone you love.
You Save More Money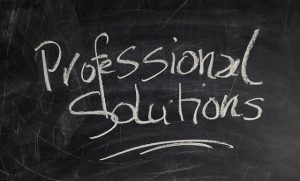 Unless you are a professional handyman on your own accord, you're saving money hiring someone else to repair your garage door, e.g. garage door repair lincoln ne. You're also getting the job done faster, which saves you money because you're not spending your time doing this job only to have someone else come behind you and do it correctly. If you buy the wrong parts, you're going to spend more money buying the right parts. If you spend money fixing your garage door only to realize what you fixed wasn't what was broken, you wasted money you won't get back. Hiring a professional from the start is the best way to fix your garage door in a cost-effective manner.
Not everything around your house is a DIY project. Many homeowners forget that it's faster, more cost-effective, and safer to simply hire a professional from the start. The garage door is not an item you want to attempt to fix if you're not familiar with it. It's heavy, it does a dangerous job, and it can cause serious injuries if you're unable to do the job correctly. It's safer and more responsible to place a call to a company who specializes in garage door repair. Your safety and the safety of your family depend on you making the right decision.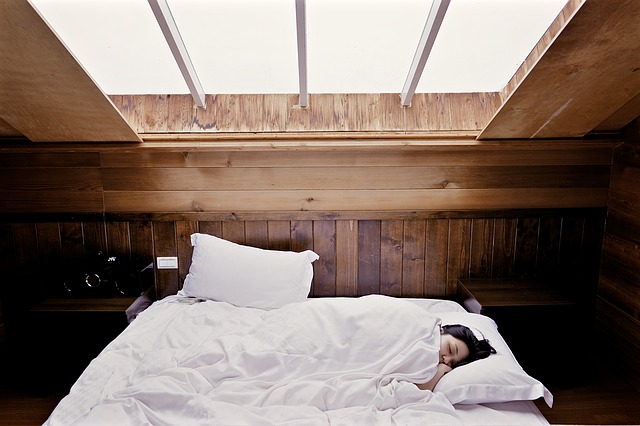 Why do we get insomnia?
Insomnia is a sleep disorder that prevents falling asleep and staying asleep. Insomnia leads to daytime sleepiness to the point where it can be difficult to function. Some people find that they cannot fall asleep, no matter how tired they are. Others cannot stay asleep no matter how little they have slept. It can occur for just a few days, or it can be chronic and last for a long time.
You are more likely to get insomnia if you are a woman or over the age of sixty. This is due to normal hormonal changes or shifting sleep cycles with age. Stress is another common factor that can lead to sleep disorders, as well as not keeping a regular sleep/wake cycle. Overall, it is important to consider what factors may be playing a part in sleep disorders so that a proper treatment plan can be developed. Insomnia may be a symptom of a physical or mental health disorder, so a visit to the doctor may be a good idea.
What are some at-home treatments?
To prevent insomnia, it is best to avoid as many risk factors as possible. Although you cannot control your age or hormone levels, you may find that overall health encourages good sleep patterns. Speaking of patterns, try to maintain regular bedtimes and waking times. This will help your body anticipate sleep and wake. Getting plenty of sunlight and exercise is also very beneficial to natural sleep/wake cycles. Be sure to limit caffeine and avoid taking naps.
Stress and negative thoughts can prevent restful sleep. Even the frustration of not being able to sleep can make it more difficult to sleep. This is why learning to manage stress is critical to fight insomnia. Meditation, yoga, and other relaxation techniques can all be very useful. Your bedtime and bedroom should be relaxing. If you find yourself getting frustrated because you are still awake, get out of bed for a short time.
How can a doctor help?
If none of the above measures seem to be helping, it may be time to visit your doctor, especially since insomnia may be the result of an underlying condition. Your doctor may suggest cognitive behavioral therapy (CBT). There are several types of CBT that may be useful. It may be used to alleviate stress and negative thoughts that prevent sleep. You may learn advanced relaxation techniques or be advised to restrict your sleep.
Prescription drugs may be taken for a short time, but they are rarely used long term. They have side effects, such as daytime sleepiness, and they can be habit forming. Over the counter medications are available, but it is still best to speak to your doctor about the insomnia. Again, the medications have side effects that you should consider before trying them. Melatonin is a popular supplement that is thought to induce sleepiness, but it has not been shown to reduce insomnia. Working with your doctor, you can develop a treatment plan that fits your lifestyle.
A more rational approach would be herbal supplement or natural drugs, like CBD (cannaboids) – which is the non psychoactive ingredient of Marijuana / Cannabis. Several people have reported that ingesting CBD capsules or a CBD tincture a few hours before their bedtime has improved their insomnia. Just check out youtube, or some of the most popular forums for success stories and anecdotal evidence. If you are interested in trying CBD for insomnia, it is of utmost importance to talk to your doctor first, as CBD is still a controlled substance in most states.