Maintaining a healthy lifestyle has become a concern for many people who due to their daily tedious routines do not get spare time for their health. Having an unhealthy lifestyle can have a negative impact on anyone's lives and people who struggle with their health tend to not have fun at all. It can be assumed that maintaining your health is directly responsible for the amount of fun in your life so these two things go hand in hand.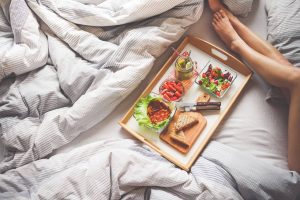 The very first step to leading a healthy lifestyle is that a person needs to adopt healthy habits. As long as you are staying true to these habits, maintaining your health should not be that big of a concern. One major concern that you may encounter while trying to adapt to healthier habits is that of a mental barrier. Consistently, pushing yourself to make the right choices and regular exercising is going to be a bit of a problem in the starting phases. You would have to resort to innovative methods to motivate yourselves to keep going and once you start consistently sticking with these habits, you will find that not only your health is improving but also you are starting to have fun a lot more.
Another practice that you could develop into your daily routines is to get healthy diet tips from various experts that you can find. These experts could be some of your friends or your coaches at the gym or people who have gone through similar problems. Making the right choices when it comes to food is just the most important step towards a healthier lifestyle.
When you are starting off with exercise, the term itself may appear to be daunting as you would imagine yourself doing all those extensively long workouts. However, that does not have to be the case. If you are starting off with simple things, walking every day for a short amount of time during the day may be enough to get you moving. You can start with small things and then, gradually build yourselves towards the harder routines that you might want to get into.
Moreover, once you have started regular exercise, do not be afraid to try new things, you can push yourself to try cycling and even go hiking on the weekend with friends. These are only the small steps you have to take towards maintaining a healthy lifestyle and you will start to have fun with it.