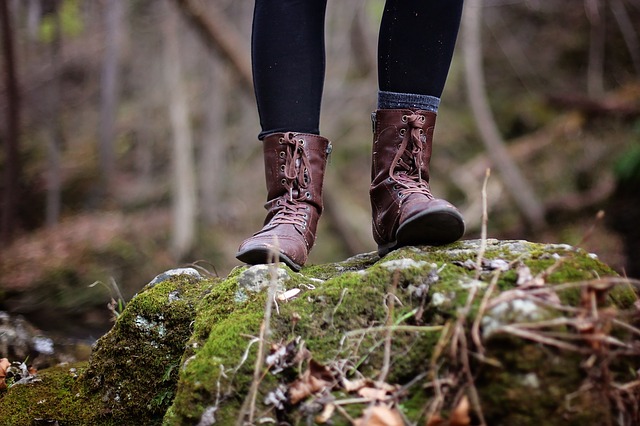 Hunting can be as relaxing as it can be grueling. Hunting can be as frustrating as it is rewarding. Hunting can be as painful as it is productive. Hunting is all about re-connecting with the world around you by grounding yourself in the moment. It is almost a meditative experience. That experience can be grossly disrupted by a lack of preparation. One of the few places that most hunters fail to prepare is in the department of their footwear. Wearing the right boots while out on a hunt can make all of the difference in the world. Let's go ahead and talk about picking the right men's hunting boots for a little bit.
Buying The Best Men's Hunting Boots
Most people look the other way when it comes to buying nice shoes. After all, our shoes are on our feet and most people don't care to look down on them. Why should we worry about getting nice boots? When it comes to hunting, your boots can end up fundamentally changing your entire experience. The best cold weather hunting boots will provide comfort, stability, and long-term durability while out on a hunt. Cheap hunting boots can lead to feet problems, cramping, blisters, and worse. So, when it comes to finding the best pair, how do you even begin to approach the discussion?
1) Focus on Insulation – We don't mean to imply that you need a ton of insulation in order to have great boots. You need to have seasonally appropriate insulation. If you are hunting midseason, you don't want to have thick boots that cause you to sweat excessively. If you are hunting during the winter, you don't want thin boots with under 800-gram insulation. It's all about matching your feet to the weather.
2) Water Protection – If you are going to be traipsing through wet environments, you are going to want to make sure that you keep your feet dry. Weet feet can quickly turn into damaged feet. Long hikes in wet boots can feel even longer when you start to develop blisters and other unsavory side effects. If you are going hunting in the snow, or other wet environments, make sure that you have water liners inside of your shoes.
3) Comfortable Soles – If you are going on an active hunt, you need reliable arch support and comfortable soles. An active hunt will entail all kinds of adverse terrain. You can't have stiff shoes that don't allow you a full range of movement. Conversely, if you are planning on sitting around inside of a blind or on top of a stand, you might not need ultra-flexible soles. Basically, you just need to know what kind of hunt you are getting yourself into.
Hunting is all about preparation. The best hunters know where they are going, what they are going to deal with, and what they need in order to conquer the battle. Packing supplies is important, but don't forget to make sure that you have the right boots for the job.
Now that you know what boots to get, simply visit youtube and you can find awesome videos that prep you for your next hunting session: